If you possess a medical assisting diploma or an associate degree, you will have a solid path towards an engaging career. As a medical assistant, you will work as part of a healthcare team with direct and indirect patient care duties. As you learn the latest in compassionate caregiving through one of the medical assisting programs in Phoenix, you can look forward to many employment possibilities. After getting certified through the program, you will be eligible to apply for many types of jobs such as the following:
Clinical Medical Assistant
If you choose this position, you will mainly focus on caring for patients. You will assist Phoenix doctors and RNs by doing key duties such as preparing patients for medical exams, capturing and recording vital signs, as well as drawing and preparing samples for testing. You can also act as a liaison among care providers, patients, and pharmacy personnel.
Specialized Medical Assistant
Medical assistants can also specialize in areas like medical lab, podiatry, ophthalmology, obstetrics, and more. Your area of specialty depends on your preference and aptitude. For instance, if you enjoy and relate to kids, you would want to specialize in pediatrics. If you tend to like behind-the-scenes works without as much direct contact with patients you would prefer to specialize in lab work.
Administrative Medical Assistant
This job is mainly focused on managinga Phoenix hospital, clinic, or office operations. As an administrative medical assistant, you must perform a wide range of duties, including managing patient records, greeting income patients, making appointments, and more. You will play a role in the business and logistical side of the healthcare practice.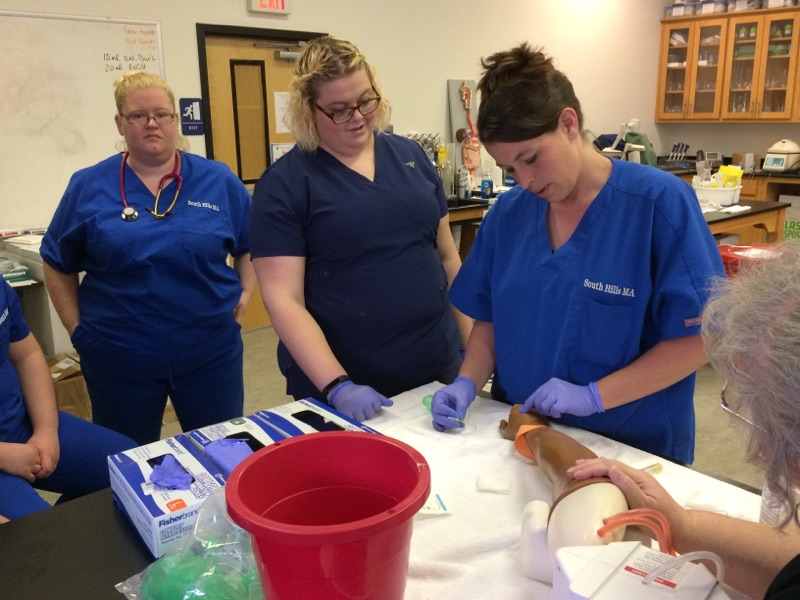 Clerical Medical Assistant
In this position, you will help with keeping medical records organized and accurate. Also, you may perform other administrative office tasks that a sectary might do such as operating a multi-line phone system, making appointments, and ordering supplies.
If you have a high school diploma or GED and a compassionate heart, you could enroll in a medical assisting school with a program that leads to a lot of kinds of employment. No matter the role you decide, you want to partner with a reputable and accredited school that will help you achieve your medical assisting career goals. Aside from preparing you for success in entry-level positions, the knowledge and skills you gain during the medical assistant program also serve as the foundation for further education if you choose to explore other career paths within the medical field.